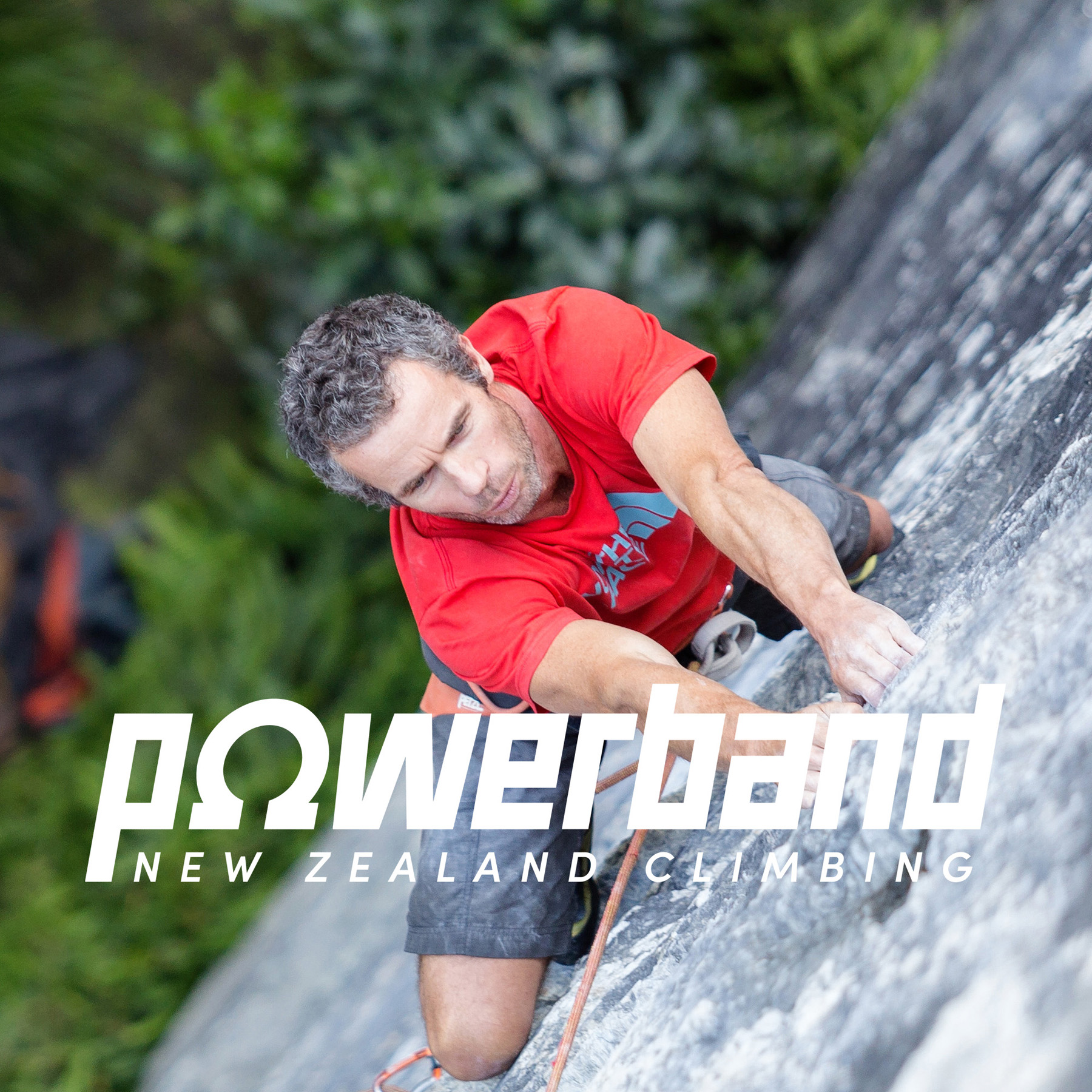 Welcome to Episode 27 of the Ω Powerband Podcast - a podcast dedicated to rock climbing in Aotearoa New Zealand.
In this episode, I speak with the indefatigable crusher of all rocks (including choss), Jon Sedon.
Originally from the North Island, Jon has been based in Wānaka for nearly 20 years. From there, he has climbed more rocks than you can poke a stick at, both around Wānaka and in Fiordland. His Wānaka rock guide is nothing but ticks. And that includes dozens of new routes, including area classics such as Huffer 27, Peking Man 27 and The Complete Bastard 27. So many 27s. And there are more, not just in Wānaka. Like the uber-classic Moses 27 at Little Babylon.
But he's not just a craven sport climber. He boulders and big walls too. Jon established many classic boulders during the heyday of Quantum Field and Spittle Hill bouldering. And he has climbed a ton of multipitch, with first ascents at Babylon, out at Copper Point and in Pakistan.
Add to that a staggering amount of mileage in places like Yosemite, Indian Creek, Zion and the Black Canyon and you start to get the picture that this quietly spoken builder from Mt Iron is quite possibly the most climbed person in the land. Go ahead, prove me wrong!
In our conversation, we barely scratch the surface of Jon's deep climbing résumé. But somehow we still cover a lot.
Enjoy!