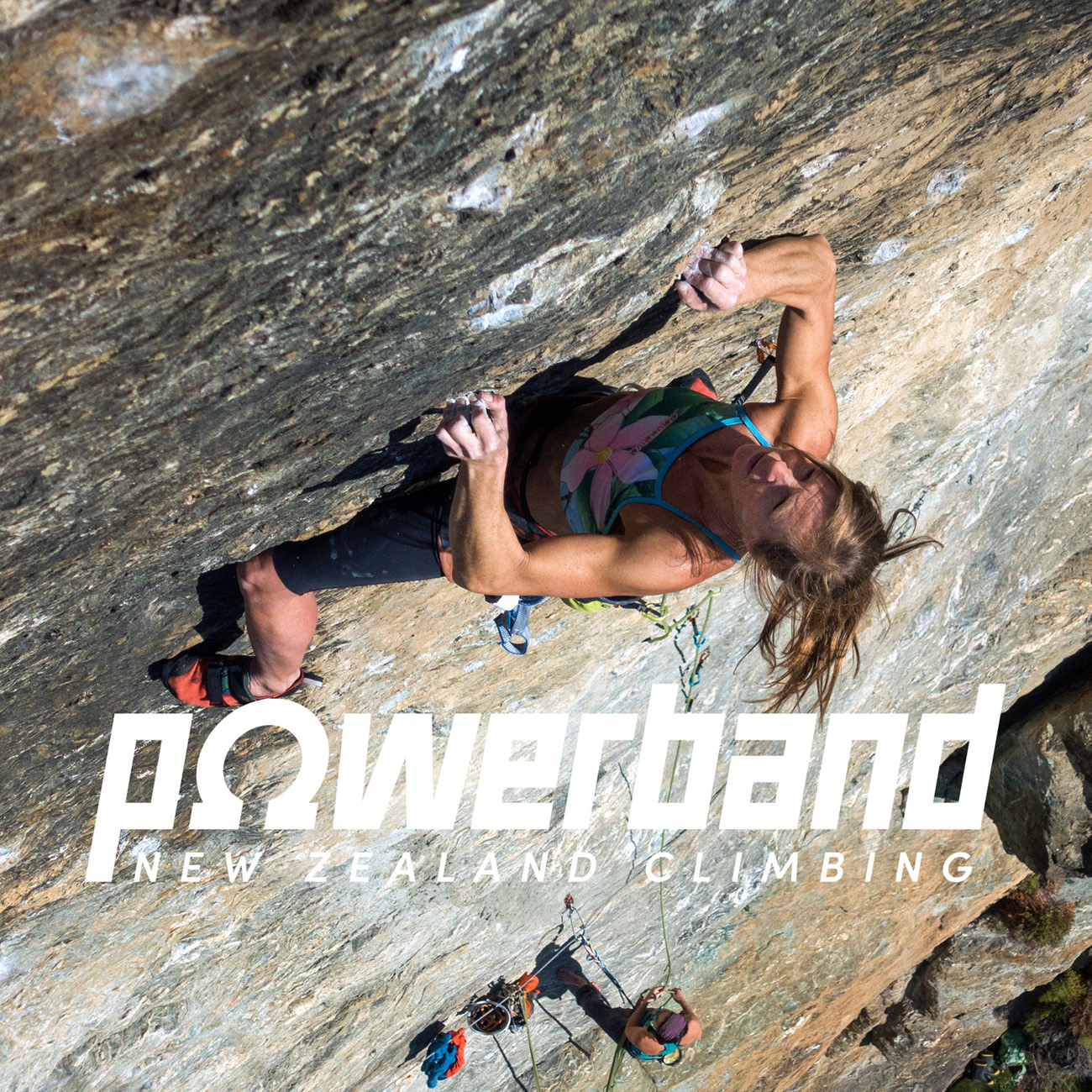 Welcome to Episode 16 of the Ω Powerband Podcast - a podcast dedicated to rock climbing in Aotearoa New Zealand.
In this episode, I speak with Wanaka climber Jane Presto.
Jane is something of an undercover crusher with her own unique take on the sport of sport climbing. And she's not here to waste time. Despite starting climbing in her early 30s, with three young kids in tow, she has amassed an impressive ticklist of local Wanaka test pieces. In fact, her recent grade 30 redpoints put her (by some margin) atop the Aotearoa female rock climbing league table (well, they would if that league table actually existed).
In the interview, we talk about all the things that Jane did before she became a climber, from horse-riding to skiing to being "super mum". Then we talk about Jane's personal approach to climbing; specifically, her singular focus on siege-style ultra-hard redpoints. Jane is more than willing to sink 40+ into a project and still find a way to enjoy it. It is a remarkable skill. 
Another remarkable skill that Jane has is the ability to juggle work, three kids and a redpoint obsession. It turns out that a bit of tittle tattle and an aversion to time wasting will carry you a long way. Maybe we can all take something from Jane's refreshing perspective to our favourite sport. Enjoy!