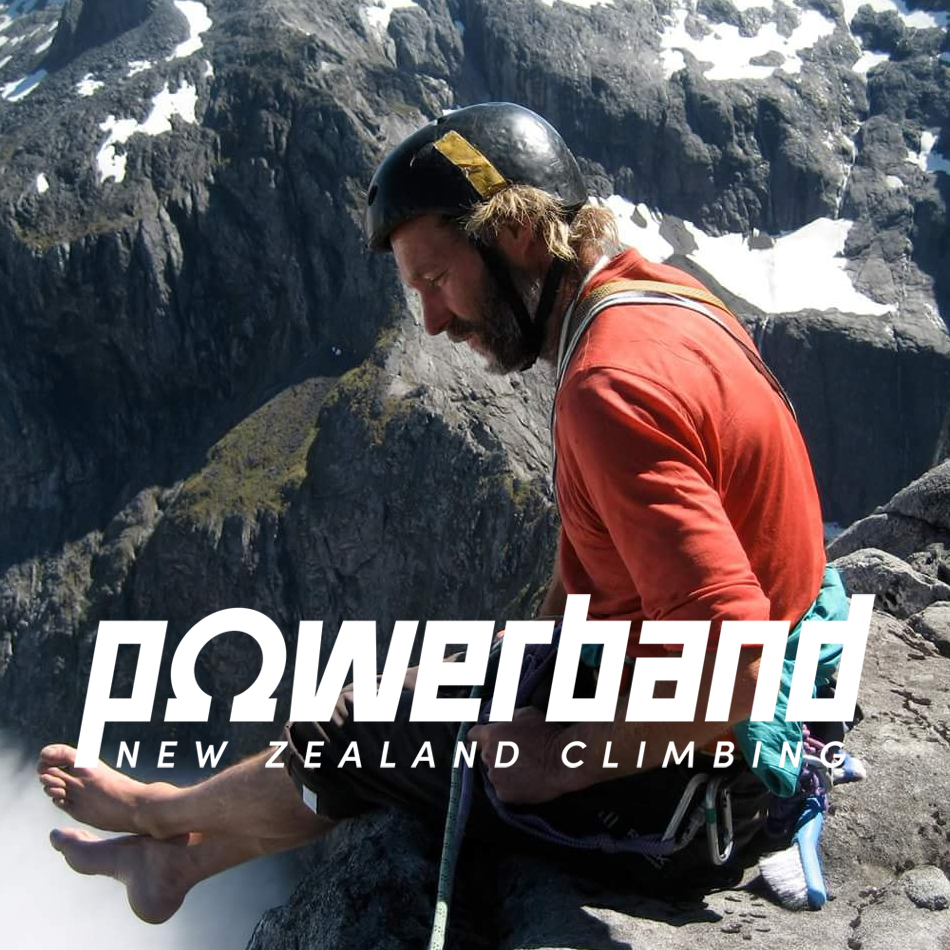 Welcome to Episode 18 of the Ω Powerband Podcast - a podcast dedicated to rock climbing in Aotearoa New Zealand.
In this episode, I speak with renowned mountain guide, climber, skier and opinion-holder, Murray Ball.
Based in Hawea Flat, Murray is a larger-than-life character who has climbed and skied all over the globe. He entered the mountains at young age and quickly began guiding. After serving his apprenticeship in the Southern Alps he moved to France where his alpine and rock climbing flourished. He lived, climbed and guided there for many years before returning to New Zealand in the early 2000s.
Once back and settled in the Wanaka region he became increasingly active in developing rock climbs both at the local crags and in Fiordland. Indeed, he co-authored what is probably the most popular multipitch alpine rock route in New Zealand - Lucky Strike on the Moir massif.
As he says himself, Murray has no filter and his blunt exchanges have left many bruised and bewildered (me included). He holds his opinions strongly and without apology.
In our conversation, we cover everything from his school days to redpoint soloing to bolt chopping in 2020. It's quite a ride. Enjoy!