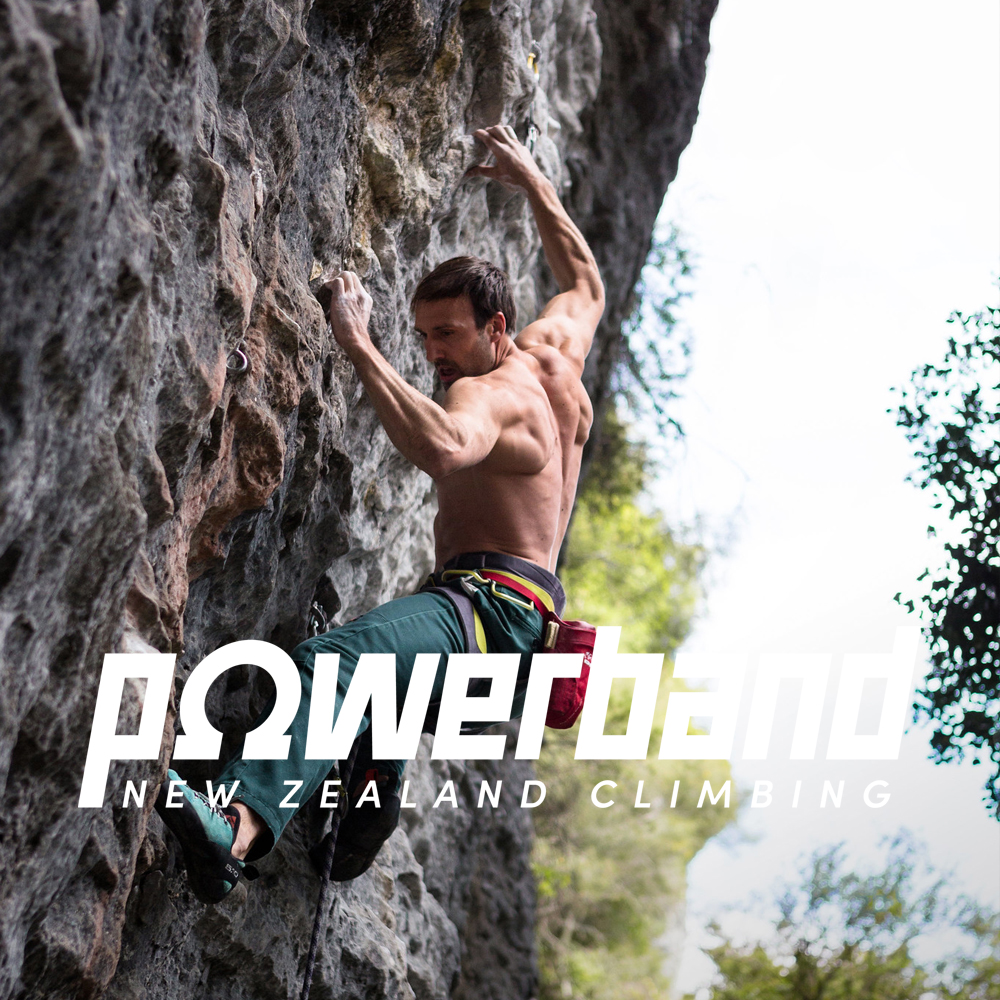 Welcome to Episode 19 of the Ω Powerband Podcast - a podcast dedicated to rock climbing in Aotearoa New Zealand.
In this episode, I speak with friend, philosopher and photographer, Tom Hoyle.
Based in Christchurch where he runs the New Zealand Alpine Club climbing media empire, Tom (otherwise known as 'Gomez Garcia Gonzalez' or 'Big Tony') has been in the thick of the sport climbing and bouldering scene since the early 2000s.
With the physique of a heavy-weight body builder, it would be easy, from a distance, to dismiss Tom  as a juiced-up jarhead. In fact, he is thoughtful, measured and highly creative, sporting a degree in philosophy, a masters in fine arts and an exquisite music collection. He's no ballerina on the rock, however, preferring beefy spans and wild dynos to minging finger stacks and precision toe pointing.   
In our conversation, we cover Tom's background in climbing, his contributions to New Zealand climbing media over the last two decades, his experiences in some of Christchurch's more hardcore climbing flats and, of course, many of his more memorable climbing adventures - here and abroad. Enjoy!