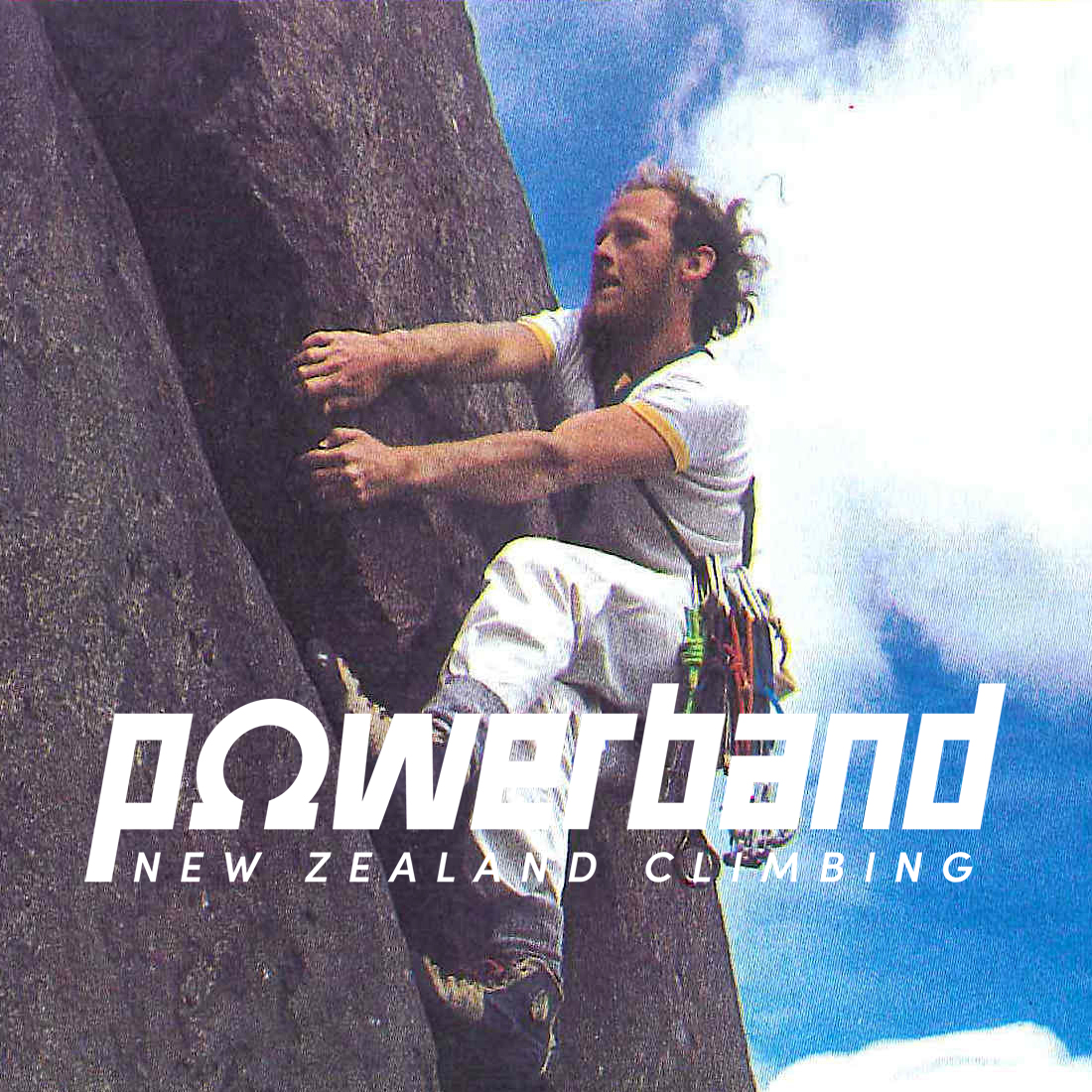 Welcome to Episode 21 of the Ω Powerband Podcast - a podcast dedicated to rock climbing in Aotearoa New Zealand.
In this episode, I speak with climber, biker, glider, paddler, parapanter and future fly fisherman, Grant Davidson.
Grant was a key player in the development of cragging in the North Island in the late 1970s and 1980s. His name is associated with new routes at Mangatepopo, Motuoapa, Crag 2/25, Crag Serenity and Wharepapa South. He likely "discovered" and climbed the first routes at Kawakawa Bay. At Whanganui Bay, on the Winter Wall alone, there are 29 Grant Davidson first ascents. And his sacrifice for the development of climbing at Whanganui Bay is immortalised the "Lobotomy Buttress" name. Yes, he got around!
After growing up in various parts of New Zealand, a secondary school trip to the then newly established Outdoor Pursuits Centre at National Park introduced Grant to the challenge and reward of rock climbing. And he never looked back. In fact, despite a beckoning career in theoretical physics, Grant embraced an outdoor lifestyle that led him to pursue many adventurous activities and develop a professional life in the outdoors.
In our conversation, we cover his early years as a climber and alpinist, his reflections of the 'heydey' of central North Island rock climbing and his many travels and adventures abroad. He has some great stories and a fair bit of wisdom to share too. Not bad for a terminal intermediate. Enjoy!