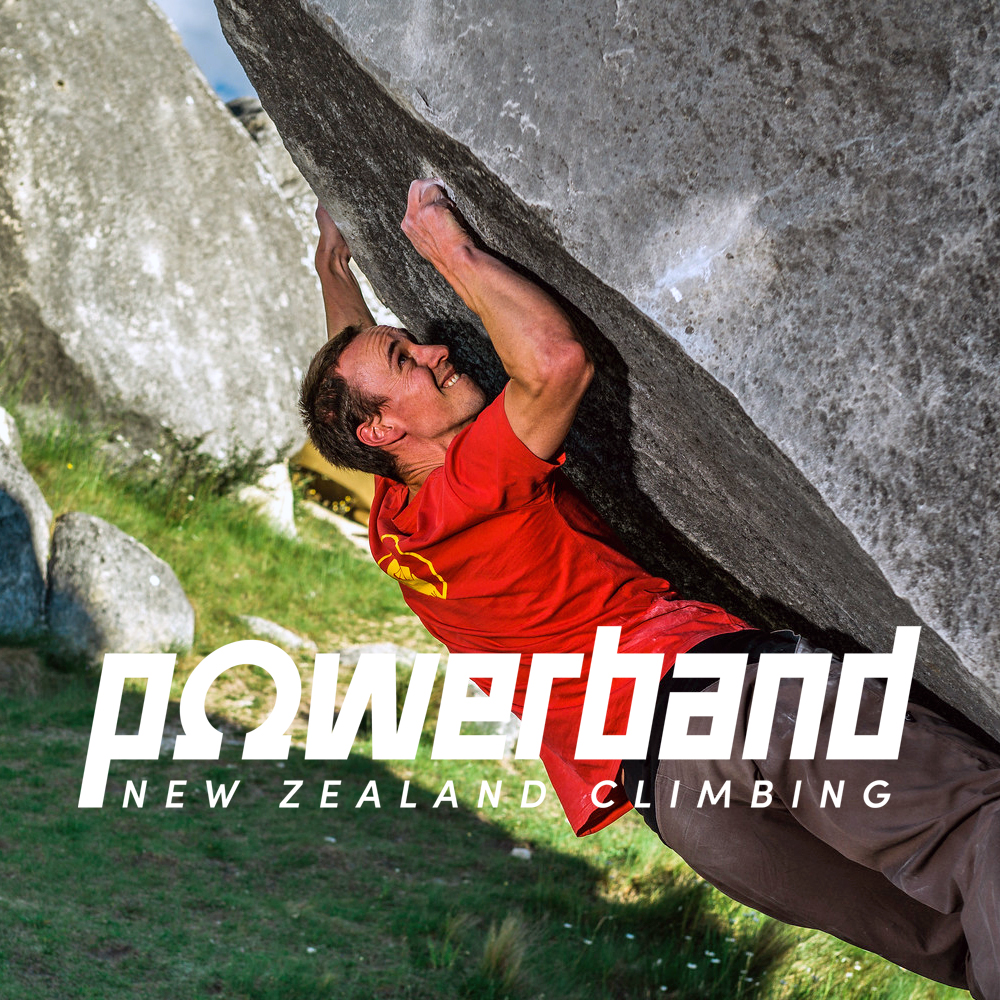 Welcome to Episode 22 of the Ω Powerband Podcast - a podcast dedicated to rock climbing in Aotearoa New Zealand.
In this episode, I speak with grimdark writer, powerlifter, UFC enthusiast and retired boulderer, Stuart Kurth.
Stu was part of the first generation of New Zealand climbers born and raised on plastic - the gym generation. However, unlike most of his contemporaries, Stu developed his strength, skills and perspective on climbing in a state of (near total) isolation. That isolation allowed his imagination to run wild and, fuelled by international magazines and VHS copies of The Real Thing and Rampage, Stu hatched an outrageous plan - to climb V14 one day.
At the time, V14 was the global benchmark in bouldering difficulty. The hardest problem in New Zealand was only V8 (not that Stu knew that). Undeterred, he set about pursuing his goal with an almost single-minded obsession. His unashamed focus was on reaching the highest levels of difficulty, regardless of the time or energy that it took.
In our conversation, we cover the events and circumstances that led to this obsession, the 25 year pathway to realisation of Stu's dream and the price he paid for that realisation - a total loss of the love of climbing. But it's not all big grades and big ticks. There's powerlifting and grimdark chat too. Enjoy!
And if you want to check out Stu's book Two Blades, you'll find it here.